Exclusive Review : "It's About Time!", DREAMCATCHER Special Mini-Album "Raid of Dream" Media Showcase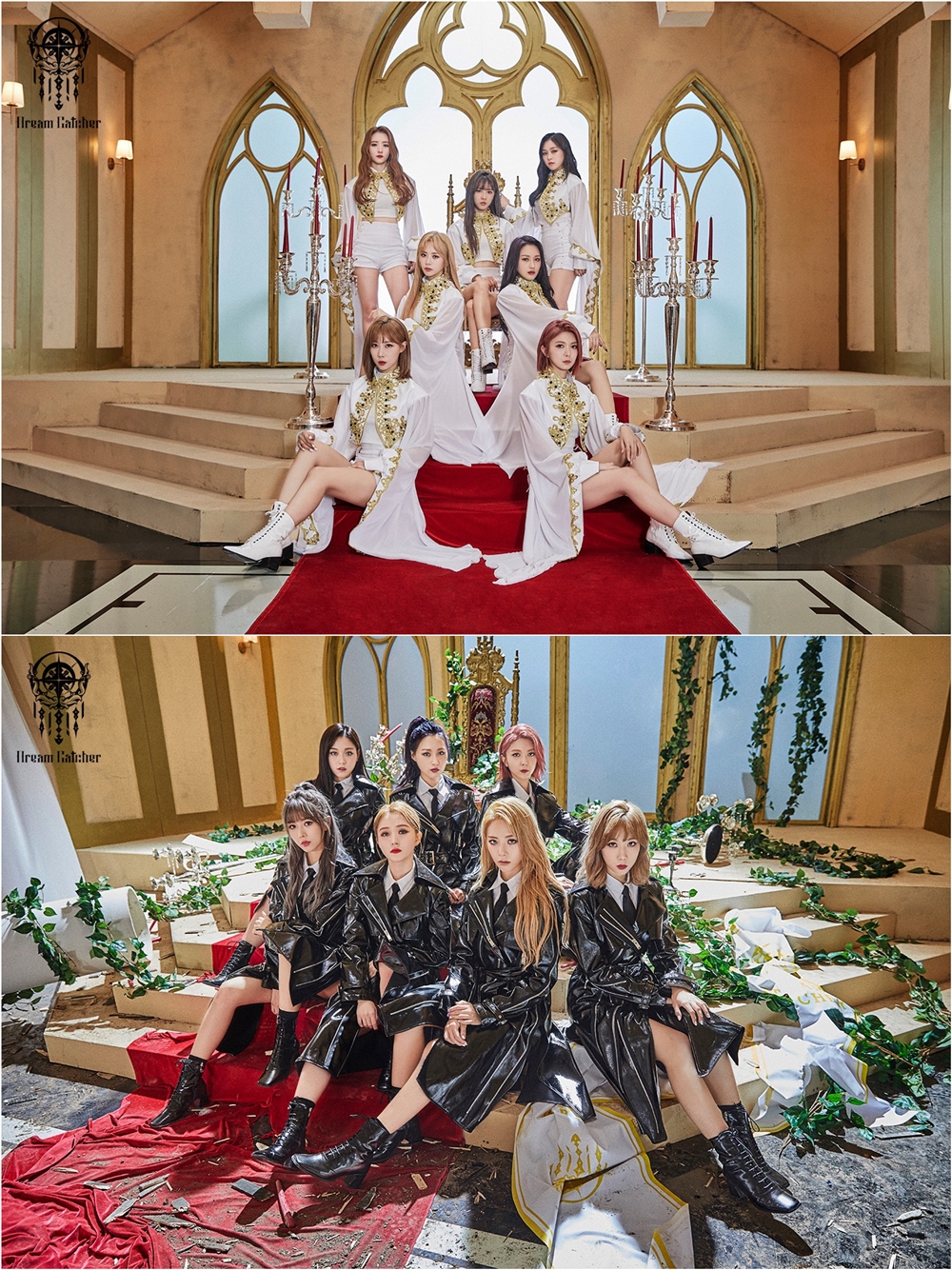 Just to be clear for the readers, this album is not the newly established concept for the group but rather a special collaboration with the mobile RPG game, "King's Raid" by Vespa Interactive.
"When I first heard about this collaboration, we were all so glad because we waited for this kind of opportunity for a while,"
SiYeon
commented during the interview.
"People used to tell us that our songs reminded them of a theme song from an anime or a game and I'm excited to see how people will react to this collaboration,"
SuA
added.
Consisting a total of 5 tracks including, "Intro", "The curse of the spider", "Silent Night", "Polaris" and the title, "Déjà vu", is deeply inspired by the game and while matching the game's tone and manner, it is covered with DREAMCATCHER's colors.
"When we recorded this song, we made sure that it wasn't as powerful as our previous songs and more focused ourselves to have bitterness in it,"
JiU
said.
The rest of the tracks, according to the description, are sort of untold stories that the group wanted to express but weren't able to during their days of "Nightmare". The tracks are hands-down can be sung by DREAMCATCHER and DREAMCATCHER alone, however, it does shows you different shades of the group.
During the showcase, the group first performed the song, "Polaris", a ballad track, depicting a person who goes on a journey to find one's lover with by following "Polaris" as a compass.
After their first performance and the group's photo session, DREAMCATCHER revealed their title track, "Déjà vu", a composition mixed with heavy orchestral/choral sound and metal-like distortion.
Everyone was wearing the same outfit, wearing white from top to bottom with a "Female Shaman"-like cape over them. The cape was gorgeous as it had a gold pattern around the neck and also had a long sleeve that can be observed as a mixture of Korean traditional dance costume and a fantasy world.
You can witness the change in their choreography as well. Normally DREAMCATCHER's previous dances were more powerful and dynamic, whereas this time, it was more delicate and more flexible like a water stream that flows down the river.
"While we were preparing for "Déjà vu", we tried to become as a character from the game, especially when we were shooting our M/V,"
YooHyeon
answered during the Q&A session.
GaHyeon
also added that "I really love playing all sorts of games in general and I hope that game users would love our song once they hear it from the game!"
When asked about their future plans, the leader JiU answered,
"After the promotion for this album, we will be going to meet our Europe fans! It's been a while since we met them and we are really excited to see them again!!"
Don't forget to check out their latest music video and comment below your thoughts about the new song!